March 19, 2014
Weight Loss Coffee Product Contains Hidden Drug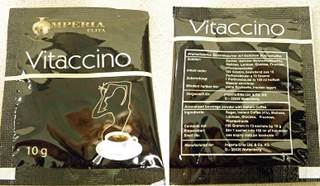 The FDA is advising consumers to not buy or use Vitaccino Coffee, a product promoted for weight loss.
FDA analysis found Vitaccino Coffee to contain sibutramine, a controlled substance that was withdrawn from the market in October 2010 for safety reasons. Sibutramine is known to substantially increase blood pressure and/or pulse rate in some patients. Sibutramine may also pose a risk for patients with a history of coronary artery disease, congestive heart failure, arrhythmias, or stroke. It may also cause fatal interactions with other medications.
RELATED: Metabolic Disorders Resource Center
Vitaccino Coffee is sold on various websites and in some retail stores.
For more information call (855) 543-3784 or visit FDA.gov.