April 24, 2015
FDA, Manufacturers Battling Over BMPEA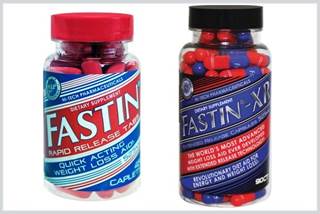 The Food and Drug Administration (FDA) has issued warning letters to five manufacturers of dietary supplements due to the listing of R-beta-methylphenethylamine (also known as Beta-methylphenethylamine, βMePEA, or BMPEA) on the product label.
BMPEA is not considered to be a dietary ingredient within the definition set forth in the Federal Food, Drug, and Cosmetic Act and is not approved as a food additive or prior sanctioned for use in dietary supplements. The FDA's review of this substance does not identify a basis to conclude the substance is Generally Recognized as Safe (GRAS) for use in food. The FDA states that declaring BMPEA on product labeling as a dietary ingredient causes the product to be misbranded with a false or misleading label if marketed as a dietary supplement. BMPEA is an unapproved amphetamine-like substance that has been shown to increase blood pressure and heart rates in dogs and cats.
RELATED: New Warning From FDA on Unapproved Drugs in Sex Enhancement Supplement
The products that list BMPEA on the product label include:
Conquer (Fruit Punch Slam and Raspberry Lemonade flavors)
Core Burner Watermelon powder
Critical FX
Fastin-XR
Fastin Rapid Release
Lipodrene Extended Release
Phoenix Extreme Blend
Sudden Impact
Hi-Tech Pharmaceuticals, the manufacturer of Fastin-XR, Fastin Rapid Release, and Lipodrene Extended Release released a statement disagreeing with the FDA that methylphenethylamine is not a dietary ingredient based on scientific evidence demonstrating the presence of methylphenethylamine in various Acacia species. Hi-Tech Pharmaceutical's products list Acacia rigidula (leaves) in the labeling.
The manufacturers are required to advise the FDA in writing within 15 days of the specific steps that have been or will be taken to correct these violations. If the manufacturers contend that this substance is GRAS for use in food, they will need to provide support for concluding that BMPEA is GRAS for use in dietary supplements, including data or other documentation.
For more information call (888) 463-6332 or visit FDA.gov.