November 05, 2014
Coffee Weight Loss Supplement Contains Hidden Ingredient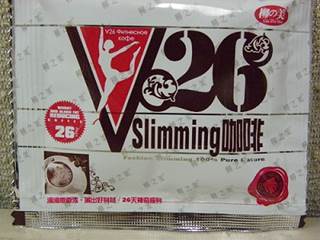 The Food and Drug Administration (FDA) is warning consumers to not buy or use V26 Slimming Coffee, a product sold for weight loss.
An FDA laboratory analysis found that V26 Slimming Coffee contains sibutramine. Sibutramine, a controlled substance, was withdrawn from the market in October 2010 due to safety concerns. Sibutramine is known to significantly increase blood pressure and/or pulse rate in some patients and may pose a significant risk in patients with a history of coronary artery disease, congestive heart failure, arrhythmias, or stroke.
RELATED: Hidden Ingredients Discovered in Sit and Slim II
V26 Slimming Coffee is sold on various websites and possibly in some retail stores.
For more information visit FDA.gov.