April 29, 2015
14 Warning Letters Issued Over DMBA Presence in Supplements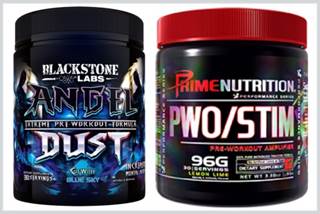 The Food and Drug Administration (FDA) has issued warning letters to fourteen manufacturers of dietary supplements due to the listing of 1,3-Dimethylbutylamine (also known as DMBA, 2-amino-4-methylpentane, AMP citrate, and 4-methyl-2-pentanamine) on the product label.
The FDA considers these products to be adulterated because they are labeled as containing a new dietary ingredient, DMBA, and have not satisfied the conditions required to include it as a dietary ingredient. These products are defined as adulterated by the FDA because at least one of the two requirements has not been met for the ingredient to be considered a new dietary ingredient:
The product containing the dietary ingredient must contain only dietary ingredients that have been present in the food supply as an article used in food in a form in which the food has not been chemically altered, or
There must be a history of use or other evidence of safety establishing that the dietary ingredient, when used under the conditions recommended in the product labeling, will reasonably be expected to be safe; and prior to bringing the products to market, the manufacturer or distributor must notify FDA of the basis on which the manufacturer or distributor has concluded that a dietary supplement containing such dietary ingredient will reasonably expected to be safe.
RELATED: FDA, Manufacturers Battling Over BMPEA
Declaring DMBA on product labeling as a dietary ingredient causes the product to be misbranded with a false or misleading label if marketed as a dietary supplement. DMBA is an unapproved substance structurally similar to methylhexanamine (DMAA), an inhaled nasal decongestant that was voluntary withdrawn from the market in 1983. The safety of DMBA is unknown.
DMBA is also known as:
1,3-Dimethylbutylamine
2-Amino-4-Methylpentane Citrate
4-Amino-2-Methylpentane Citrate
4-Amino Methylpentane Citrate
Amperall
AMP
AMP Citrate
4-AMP Citrate,/li>
4-Methyl-2-Pentanamine
The manufacturers listing DMBA on their product labels include:
Vital Pharmaceuticals, Inc. d/b/a VPX Sports (Products: VPX Redline White Heat (strawberry, fruit punch, and watermelon) and MD2 Meltdown)
Powder City LLC (Product: AMP Citrate)
Prime Nutrition (Product: PWO/STIM)
Beta Labs (Product: Oxyphen XR Amp'd)
Genomyx LLC (Product: EVOL)
Lecheek Nutrition (Products: Ampilean and Ampitropin)
Iron Forged Nutrition d/b/a TGB Supplements (Product: Contraband)
Nutrex Research, Inc. (Product: Adipodex)
Blackstone Labs LLC (Product: Angel Dust)
1ViZN LLC (Product: Velocity)
Core Nutritionals LLC (Product: AMP Citrate)
RPM Nutrition, LLC (Product: Red Rum SS)
Brand New Energy LLC (Product: Yellow Bullet AMP)
DSEO LLC (Products: HybriLean and PREAMP)
RELATED: Severe Hepatic Injury Tied to Potentially Toxic Ingredient in Bodybuilding Supplement
The manufacturers are required to advise the FDA in writing within 15 days of the specific steps that have been or will be taken to correct these violations. The FDA may also take additional enforcement action without warning if the manufacturers do not immediately cease distribution of the products.
For more information call (888) 463-6332 or visit FDA.gov.