April 08, 2015
Wife's Stress Can Impact Husband's Blood Pressure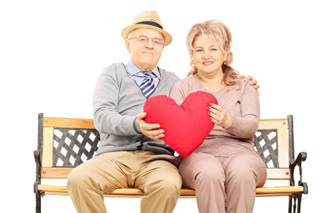 A spouse's stress level can impact their partner's systolic blood pressure (SBP), particularly if there is a higher reported level of negative relationship quality, according to a study in Journals of Gerontology, Series B: Psychological Sciences.
Researchers at the University of Michigan at Ann Arbor aimed to explore longitudinal associations between chronic stress, negative relationship quality, and SBP among married and cohabitating couples. A total of 1,356 married and cohabitating couples in the nationally representative longitudinal Health and Retirement Study completed psychosocial and biomeasure assessments in 2006 and 2010; the study authors sought to investigate potential direct associations between chronic stress, negative relationship quality, and systolic blood pressure among couples and whether the link between stress and systolic blood pressure is moderated by negative relationship quality among the couples. Variations based on gender were also reviewed.
RELATED: Couples Sleep Better if Wife is Happy
Both husbands and wives reported overall low levels of chronic stress and negative relationship quality, although wives reported greater chronic stress and negative spousal/partner quality vs. husbands. Husbands had higher SPB in both 2006 and 2010 compared to the wives, but SBP increased over time for both genders. Contrary to the study hypothesis, greater reported stress was a predictor of decreased BP and there was no main effect of partner stress on blood pressure. A significant interaction was observed between partner reports of stress and gender in predicting SBP. Husbands experienced higher SBP when the wives reported greater stress, but husband-reported stress had no effect on the wives' SBP. Husbands who reported greater stress had lower SPB when their wives reported lower stress, while wives who reported greater stress had lower SBP when their husbands reported greater stress. There were no main effects of negative spousal relationship quality of actor or partner on SPB and no significant interactions between negative relationship quality and gender. Partner stress was associated with increased SBP when partners reported higher levels of negative relationship quality, likely aggravating the effects of stress. Wives' reports of stress predicted higher SBP among husbands when husbands reported greater negative relationship quality.
These findings suggest that husbands appear to be more negatively affected by wives' stress compared to the reverse, especially when they felt more negative regarding the relationship. Because husbands may rely on spouses for support, it may not be provided when wives are experiencing high levels of stress. This study supports the importance of assessing the impact of both partners on individual health, particularly regarding SBP and other cardiovascular disease factors.
For more information visit oxfordjournals.org.