June 02, 2015
White House Forum on Improving Antibiotic Use Announced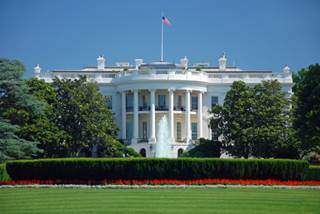 The White House announced that more than 150 stakeholders are participating in a "White House Forum on Antibiotic Stewardship" to improve antibiotic stewardship in key animal and human health constituencies.
As part of the forum, over 150 food companies, retailers, and human and animal health stakeholders will highlight their commitments to implement changes to reduce drug-resistant bacteria and prevent the spread of resistant bacteria over the next five years. Examples of the stewardship commitments include:
The Centers for Disease Control and Prevention (CDC), with other Health and Human Services (HHS) agencies, will provide data about antibiotic use and prescribing trends in order to improve antibiotic use in the future and cut inappropriate prescribing by 50% in doctors' offices and 20% in hospitals.
Healthcare systems representing thousands of hospitals, long-term acute care facilities, and skilled nursing centers are committing to establishing or expanding stewardship programs across their locations to improve prescribing.
Major food producers are committing to phasing out giving unnecessary antibiotics to animals, and food retailers, like grocery stores, are committing to providing more antibiotic-free options to their consumers.
Drug store and drug companies are committing to integrating the CDC's stewardship principles into programs that provide free or reduced-price antibiotics to patients.
In addition, the President will be signing a memorandum directing Federal departments and agencies to create a preference for meat and poultry produced according to responsible antibiotic-use. The three-tiered approach to achieve this goal will consist of the following:
Initiating a process within 120 days of issuance of the proposed memorandum to make available meats and poultry from animals raised according to responsible antibiotic-use policies in certain Federal cafeterias. The General Services Administration (GSA), which operates a significant number of Federal cafeterias, will lead this approach, although other departments and agencies may join;
Broadening the availability of meats and poultry produced according to responsible antibiotic-use policies for sale in all Federal cafeterias serving civilian Federal employees by 2018 for poultry and 2020 for other meats, not solely those operated by GSA; and
Developing an acquisition strategy for applying a preference by 2020 in Federal acquisitions for meats and poultry produced according to responsible antibiotic-use policies sold or served in all Federal facilities.
The Food and Drug Administration (FDA) has also issued the Veterinary Feed Directive (VFD) final rule on the use of antimicrobials in food-producing animals. The final rule outlines the requirements for authorizing use of VFD drugs and provides veterinarians in all states with a framework for authorizing the use of medically important antimicrobials in feed when needed for specific animal health purposes.
The forum follows several other efforts by the Obama Administration to combat antibiotic resistance, including the September 2014 Executive Order 13676 prioritizing Federal efforts to combat the rise in antibiotic-resistant bacteria, the National Strategy on Combating Antibiotic-Resistant Bacteria, and the March 2015 National Action Plan for Combating Antibiotic-Resistant Bacteria.
For more information visit WhiteHouse.Gov.