September 22, 2016
When Treating IBD, Is Sequential Combo Therapy Best?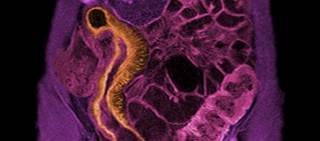 Based on long-term clinical outcomes in patients with inflammatory bowel disease (IBD), the benefits of sequentially added combination therapy appear diminished. Decreased efficacy, a loss of benefit over time, or a differential effect between the subtypes of IBD may explain this phenomenon. Findings from this study were published in Digestive Diseases and Sciences.
The combination of infliximab and azathioprine has demonstrated benefits in clinical trials of patients with ulcerative colitis (UC) and Crohn's disease (CD). However, its ideal duration and the benefits of adding treatments in a sequential matter are still uncertain.
Researchers from Brigham and Women's Hospital, Boston, MA, compared long-term outcomes among patients with IBD treated with sequentially added combination therapy or monotherapy. A retrospective cohort study included one cohort of adults treated with infliximab, adalimumab, or a thiopurine as monotherapy; a second cohort included adults treated with sequentially added combination therapy including infliximab or adalimumab and a thiopurine. The study's primary outcome was the rate of IBD-related surgery.
Nearly 40% of patients (181/462) were treated with combination therapy, of which 12% underwent an IBD-related surgery vs. 18% of patients treated with monotherapy (P=0.091). No overall difference in time to IBD-related surgery was seen (P=0.063). Study authors noted a significant benefit in time to IBD-related surgery among patients with CD treated with sequentially added combination therapy (hazard ratio [HR] 0.46, 95% CI: 0.25–0.85) but not UC (HR 0.82, 95% CI: 0.30–2.22).
For more information visit link.springer.com.