May 28, 2015
Two Unique IBS-D Treatments Gain FDA Approval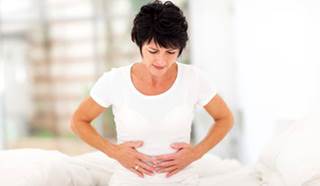 The Food and Drug Administration (FDA) has approved Viberzi (eluxadoline; Actavis) and Xifaxan 550mg (rifaximin; Salix) for the treatment of irritable bowel syndrome with diarrhea (IBS-D) in adults.
Viberzi, a first-in-class mu receptor agonist, delta opioid receptor antagonist, and a kappa opioid receptor agonist, acts locally in the gastrointestinal tract to treat the symptoms of IBS-D while reducing the incidence of constipation that can occur with unopposed mu opioid receptor agonists. The safety and efficacy of Viberzi was established in two Phase 3 clinical trials of 2,425 patients with IBS-D, which demonstrated significant superiority on the composite endpoint of simultaneous improvement in both abdominal pain and diarrhea compared to placebo for at least 50% of the days from weeks 1 to 12 and weeks 1 to 26.
Viberzi is taken orally twice daily with food and will be available as 75mg and 100mg strength tablets in 60-count bottles. A recommendation from the FDA that Viberzi be classified as a controlled substance has been submitted to the U.S. Drug Enforcement Administration (DEA). After Viberzi receives final scheduling designation, the updated label will be available. It is expected to launch in early 2016 pending final scheduling designation.
Xifaxan 550mg, the first-and-only nonsystemic antibiotic approved for the treatment of IBS-D in adults, is a rifamycin antibacterial that acts by binding to the beta-subunit of bacterial DNA-dependent RNA polymerase blocking one of the steps in transcription, resulting in inhibition of bacterial protein synthesis. The FDA approval of Xifaxan was based on data from three double-blind, placebo-controlled clinical trials of over 3,000 adults; in the first two trials, 1,258 IBS-D patients were randomly assigned to receive Xifaxan or placebo for 14 days, followed by a 10-week treatment-free period. A greater number of patients treated with Xifaxan reported improvements in abdominal pain and stool consistency compared to placebo. In the third trial, 636 patients with recurrence were randomly assigned to receive Xifaxan or placebo for two additional 14-day courses separated by 10 weeks. More patients treated with Xifaxan were responders in abdominal pain and stool consistency vs. placebo in this study.
One Xifaxan 550mg tablet is to be taken orally three times a day for 14 days for IBS-D; patients who experience a recurrence of symptoms can be retreated up to two times with the same dosage regimen. A full course of Xifaxan 550mg for IBS-D is available in a convenient 2-week pack of 42 pills.
Xifaxan 550mg is also approved for the reduction in risk of overt hepatic encephalopathy recurrence in adults. Xifaxan 200mg is indicated for travelers' diarrhea due to noninvasive E. coli.
For more information call (855) 543-3784 or visit FDA.gov.