December 16, 2016
Imiquimod vs. Surgery Outcomes in Basal Cell Carcinoma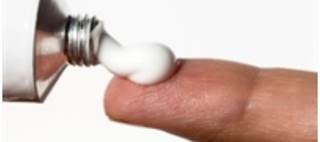 HealthDay News — For superficial or nodular basal cell carcinoma at low-risk sites, imiquimod has lower treatment success rates than surgery but the benefit is sustained at five years, according to a study published online December 5 in the Journal of Investigative Dermatology.
Hywel C. Williams, PhD, from the University of Nottingham in the United Kingdom, and colleagues reported five-year data from a noninferiority randomized controlled SINS trial that compared topical imiquimod with surgery for superficial or nodular basal cell carcinoma at low-risk sites. Participants were randomized to once-daily 5% imiquimod cream or excisional surgery. Five-year success was defined as three-year success plus absence of recurrence. Five hundred one patients were randomized; 401 contributed to the primary outcome in the modified intention-to-treat analyses at year three, of whom 383 had data available at year five.
The researchers found that the five-year success rates were 82.5% for imiquimod compared with 97.7% for surgery (relative risk of imiquimod success, 0.84; P<0.001). These were comparable to the success rates of 83.6 and 98.4% for imiquimod and surgery, respectively, at three years. For imiquimod, most treatment failures occurred in year one.
"Although surgery is clearly superior to imiquimod, this study shows sustained benefit for lesions that respond early to topical imiquimod," the authors write.
The study was funded by Cancer Research UK. Meda, previously 3M, donated 5% imiquimod cream free of charge.
Full Text (subscription or payment may be required)