May 05, 2016
Telephone-Directed CPR Shows Favorable Patient Outcomes
This article originally appeared
here.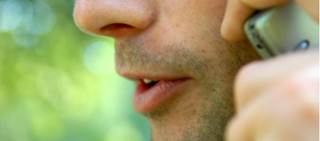 HealthDay News — Cardiopulmonary resuscitation (CPR) instruction may be just a cellphone call away, according to a study published online May 4 in JAMA Cardiology.
Bentley Bobrow, MD, of the Arizona Department of Health Services in Phoenix, and colleagues examined data from 2,334 out-of-hospital cardiac arrests that occurred in Phoenix before and after a telephone-directed CPR program was implemented.
After introduction of the program, telephone-directed CPR rates rose from 43.5 to 52.8%, the researchers found. In addition, the time in which a patient received a first chest compression from a bystander fell from 256 to 212 seconds. Patient survival rose from 9.1 to 12.0%, while "favorable patient outcomes" rose from 5.6 to 8.3%.
The team noted that fewer than half of Americans who suffer cardiac arrest in public places receive CPR from bystanders, and survival rates are very low.