May 23, 2017
Demographic Gaps Grow for Teenage Binge Drinking in U.S.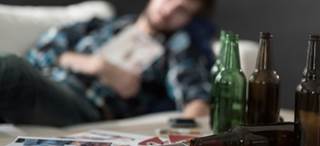 HealthDay News — Binge drinking rates are down among adolescents in the United States; however, the trend isn't benefiting all teenagers equally, according to a study published online May 22 in Pediatrics.
The analysis relied on data on 8th-, 10th- and 12th-grader drinking habits that had been collected in a national study that surveyed 1,065,022 youths between 1991 and 2015. Frequent binge drinking was defined as consumption of 5 or more drinks in a row, on 2 or more separate occasions, over the span of 2 weeks.
While about 5% of 13-year-olds frequently binge drank between 1991 and 1998, only 2.6% were doing so in 2015, according to a news release from the American Academy of Pediatrics. Among 18-year-olds, that number fell from about 20% to 14.8% in the same time frame. The biggest decline in frequent binge drinking was found among those born between 1985 and 1990.
While rates are down overall, study author Joy Bohyun Jang, PhD, of the Institute for Social Research at the University of Michigan in Ann Arbor, said the trend isn't benefiting all teens equally. "First," she told HealthDay, "black youth have experienced slower declines since 1991. Second, the gender gap is narrowing recently due to female's slower decline in the frequent binge drinking rates. Third, the socioeconomic status gap is growing, due to slower decline among adolescents from lower socioeconomic backgrounds."
Abstract/Full Text (subscription or payment may be required)
Editorial (subscription or payment may be required)