June 16, 2016
Researchers Advocate a Standard of Care For HIV-Related Lymphomas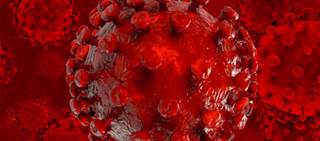 HealthDay News — Patients living with HIV are at high risk for lymphoma, and, according to a study published online June 13 in Blood, autologous hematopoietic stem-cell transplantation (aHSCT) should be standard treatment in these cases.
For the study, Joseph Alvarnas, MD, an associate clinical professor of hematology at City of Hope National Medical Center in Duarte, California, and colleagues recruited 40 patients with HIV and lymphoma and 151 lymphoma patients without HIV. Patients in both groups received aHSCT.
The researchers found that the overall survival among the patients with HIV was 87.3% after 1 year and 82% after 2 years. That compared with 87.7% 1-year survival of patients without HIV. The rate of transplant-related mortality among HIV patients was 5.2%. That rate was also comparable to patients without the virus. And 1 year after transplant, 82.6% of patients with HIV maintained undetectable levels of the virus.
"These findings are remarkably important for a group of patients who, up until now, have been inconsistently treated," Alvarnas said in a news release from the American Society of Hematology. "Based on our data, autologous stem cell transplant should be considered the standard of care for patients with HIV-related lymphomas for the same indications and under the same circumstances that we would use it in patients without HIV infection."
Full Text (subscription or payment may be required)