April 12, 2017
Recreational 'Poppers' Linked to Blurriness and Blind Spots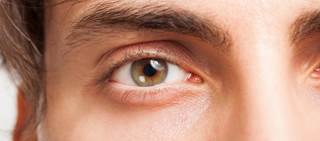 HealthDay News — Use of inhaled "poppers" – volatile alkyl nitrite compounds inhaled for their psychoactive effects such as transient euphoria and sexual arousal – might pose a danger to the user's vision, according to a study published online April 10 in the British Journal of Ophthalmology.
Researchers tracked the use of poppers in 12 men, aged 31 to 59, treated at an eye specialist hospital in England between 2013 and 2016. Six of the 8 varieties of popper products used by the men contained isopropyl nitrite, while the other 2 varieties contained other forms of nitrites and related compounds.
The 6 products with isopropyl nitrite were associated with visual problems while the 2 without were not. The most common symptoms were impaired central vision, such as blurriness, or blind spots, with symptoms starting within hours or days of inhaling poppers. Most of the patients mostly or fully recovered several months after they stopped using poppers.
"On the basis of the products tested here, it seems that isopropyl nitrite is toxic to the fovea and can cause significant visual disturbance," the authors write. "While macula changes often resolve on cessation of use, symptoms can be prolonged and the visual effects of chronic use of the newer brands of poppers are unknown. For these reasons, it seems appropriate that the level of harm associated with poppers should be reassessed."