March 13, 2017
Orthostatic Hypotension and Dementia: What's the Link?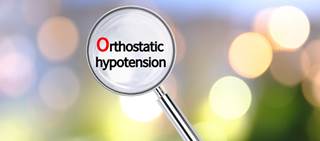 (HealthDay News) — Middle-aged adults with orthostatic hypotension may be at increased risk for dementia in later years, according to a study presented at the American Heart Association's Epidemiology and Prevention/Lifestyle and Cardiometabolic Health 2017 Scientific Sessions, held from March 7 to 10 in Portland, Ore.
Andreea Rawlings, Ph.D., of the Johns Hopkins Bloomberg School of Public Health in Baltimore, and colleagues analyzed data from 11,503 adults, average age 54, who were followed for 20 or more years.
The researchers found that individuals with orthostatic hypotension at the outset were 40 percent more likely to develop dementia than others. They also had a 15 percent increased risk of cognitive decline.
"Identifying risk factors for cognitive decline and dementia is important for understanding disease progression, and being able to identify those most at risk gives us possible strategies for prevention and intervention," Rawlings said in a Hopkins news release. "This is one of those factors worth more investigation."
Press Release
More Information