July 14, 2017
Report Investigates Non-Medical Opioid Use State-by-State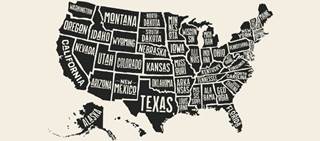 HealthDay News — Abuse of prescription opioids is second only to marijuana abuse as the most common illegal drug problem in the United States, according to a report from the U.S. Substance Abuse and Mental Health Services Administration (SAMHSA).
Analysis of 2012 to 2014 national data found that 4.31% of Americans aged 12 and older reported nonmedical use of prescription opioids in the past year. However, nonmedical use of prescription opioids did decline between 2010-2012 and 2012-2014 nationally and in 13 states.
Nonmedical opioid use was most common in Oklahoma, Alabama, Arkansas, and Nevada, all with rates exceeding 5%. The lowest rates – less than 3.5% – were in Massachusetts, Vermont, Florida, Montana, and Minnesota, the report noted.
"Prescription pain relievers when used properly for their intended purpose can be of enormous benefit to patients, but their nonmedical use can lead to addiction, serious physical harm, and even death," Kana Enomoto, SAMHSA acting deputy assistant secretary, said in an agency news release. "We must educate the public on the serious health risks involved, train prescribers to recognize signs of misuse, and provide evidence-based treatment to those who need it."