January 10, 2018
Odactra Available for House Dust Mite-Induced Allergic Rhinitis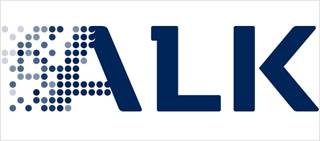 ALK announced the launch of Odactra (house dust mite [Dermatophagoides farinae and Dermatophagoides pteronyssinus] allergen extract) for the treatment of adults aged 18–65 years with house dust mite (HDM)-induced allergic rhinitis, with or without conjunctivitis, confirmed by in vitro testing for IgE antibodies to Dermatophagoides
farinae or Dermatophagoides pteronyssinus house dust mites, or skin testing to licensed house dust mite allergen extracts. Odactra is not indicated for the immediate relief of symptoms of HDM allergy.
This sublingual allergy immunotherapy (SLIT) was approved by the Food and Drug Administration (FDA) in March 2017. The safety and efficacy of Odactra were evaluated in a large clinical trial program that included over 6000 patients.
"With the availability of Odactra, HDM-induced allergic rhinitis patients can now be prescribed FDA-approved immunotherapy that does not require injections administered by a healthcare professional," said David Skoner, MD, a practicing Allergist & Immunologist from Pittsburgh, PA. "Such a therapy is ideal for busy people, who lack time and previously lacked access to a convenient form of allergen immunotherapy".
Odactra sublingual tablets are available in 3 blister packages containing 10 tablets each. The first dose of Odactra should be administered in a healthcare setting under the supervision of a physician with experience in the diagnosis and treatment of allergic diseases.
For more information call (512) 252-4241 or visit Odactra.com.