May 20, 2016
Number of Visually Impaired Americans Expected to Double by 2050
This article originally appeared
here.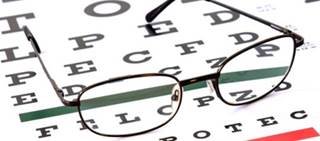 HealthDay News — As baby boomers age, the number of Americans with visual impairment and blindness is expected to double over the next 3 decades, according to a study published online May 19 in JAMA Ophthalmology.
Researchers analyzed data on men and women aged 40 and older from 6 studies on vision loss and blindness, then estimated the prevalence of these issues through 2050. U.S. Census data was used to project vision impairment and blindness by age, sex, race and ethnicity, and state. In 2015, slightly more than 12 million Americans had a vision impairment. But by 2050, that number will rise to 25 million, the researchers predicted. In 2015, whites, women, and older adults had the highest prevalence of visual impairment, and it is predicted that will still be the case in 2050.
By 2050, the highest prevalence of visual impairment among minorities will shift from blacks – 15.2% in 2015 to 16.3% in 2050 – to Hispanics – 9.9% in 2015 to 20.3% in 2050. The researchers also estimated that people in Florida and Hawaii will have the highest prevalence of visual impairment, and people in Mississippi and Louisiana will have the highest prevalence of blindness. Also predicted by 2050: Two million Americans will struggle with blindness; seven million will have glaucoma, or age-related macular degeneration; and 16 million will have the wrong eyeglasses.
"This study gives us a GPS for our nation's future eye health," lead researcher Rohit Varma, MD, MPH, a professor of ophthalmology at the University of Southern California Keck School of Medicine in Los Angeles, told HealthDay. "The earlier we can diagnose and treat potentially blinding eye diseases, the greater the likelihood that more people will have the chance to live longer lives without the physical limitations and emotional challenges of vision loss."