July 20, 2017
Long-Term Recurrence Assessed in Nipple-Sparing Mastectomies
This article originally appeared
here.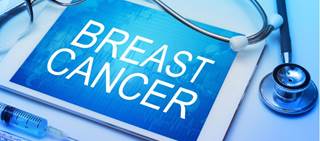 HealthDay News — Nipple-sparing mastectomy doesn't raise a woman's risk for breast cancer recurrence, according to a study published online July 17 in the Journal of the American College of Surgeons.
Barbara Smith, MD, PhD, a surgical oncologist and director of the breast program at Massachusetts General Hospital in Boston, and colleagues tracked outcomes for 297 women who underwent nipple-sparing mastectomy from June 2007 through 2012. Fourteen had cancer in both breasts and underwent nipple-sparing mastectomy on both sides, yielding a total number of surgeries of 311.
At a median follow-up of 51 months, cancer recurrence developed in 17 patients. None of the recurrences involved nipples retained during mastectomies, the researchers found. The cancer recurrence rate among patients in this study was comparable to rates seen after standard mastectomy, Smith said in a journal news release.
"More women are requesting nipple-sparing mastectomy because of the superior cosmetic results," Smith added. "Our study, which has one of the longest reported follow-ups after therapeutic nipple-sparing mastectomy in the United States, provides additional support that it's safe to leave the nipple intact during mastectomy with only a few exceptions."
Abstract
Full Text (subscription or payment may be required)