February 18, 2009
Neevo DHA prenatal vitamins launched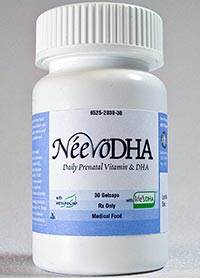 Neevo DHA, prenatal vitamin with docosahexaenoic acid, has been launched by Pamlab to expand its line of Neevo products. It is indicated for nutritional supplement during pregnancy, prenatal, and postnatal periods in women with or at risk for folate 667C>T polymorphism and/or women who are associated with immediate to higher risk pregnancies.

Neevo DHA is expected to be available in mid-March 2009 in a 30 count bottle.

For more information call (985) 893-4097 or visit www.neevoprenatal.com.