July 20, 2017
CDC Releases New Diabetes Report with County-Level Data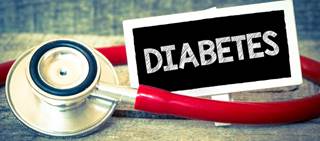 HealthDay News — As of 2015, 9.4% of the population – 30.3 million – had diabetes, and another 84.1 million had prediabetes, the U.S. Centers for Disease Control and Prevention reported Tuesday.
The authors of the new report found that nearly one in four adults with diabetes don't know they have the disease, and only 11.6% with prediabetes are aware of their diagnosis. According to the report, the rate of new diabetes cases remains steady: 1.5 million new cases were diagnosed among people 18 and older in 2015. Incidence rose with age: 4% of adults ages 18 to 44 had diagnosed diabetes, compared with 17% of people 45 to 64, and 25 percent of those 65 and older.
Rates of diagnosed diabetes were higher for American-Indians/Alaska Natives (15.1%), blacks (12.7%), and Hispanics (12.1%) than for Asians (8.0%) and whites (7.4%). Prevalence also differed by education. The highest rate – 12.6% – was among those with less than a high school education. Adults with more than a high school education had the lowest rate – 7.2%. By U.S. region, the South and Appalachia had the highest rates of diagnosed diabetes and new diabetes cases. Rates of prediabetes were higher among men (36.6%) than among women (29.3%).
"Consistent with previous trends, our research shows that diabetes cases are still increasing, although not as quickly as in previous years," Ann Albright, PhD, RD, director of the CDC's Division of Diabetes Translation, said in a statement. "Diabetes is a contributing factor to so many other serious health conditions. By addressing diabetes, we limit other health problems such as heart disease, stroke, nerve and kidney diseases, and vision loss."