March 09, 2017
Controversial Therapy Found to Be Ineffective for MS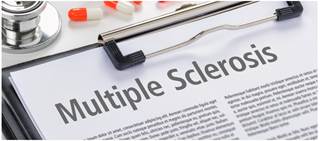 (HealthDay News) — An invasive multiple sclerosis (MS) treatment called liberation therapy is not only costly, it's also ineffective, according to research presented at the annual meeting of the Society of Interventional Radiology, held from March 4 to 9 in Washington, D.C.
In this study, 49 MS patients underwent liberation therapy and 55 other patients received a sham procedure.
The researchers found that one year later, brain imaging, doctors' reports, and patient self-assessments of MS symptoms noted no differences between the two groups of patients.
"We hope these findings, coming from a carefully controlled, 'gold standard' study, will persuade people with MS not to pursue liberation therapy," Anthony Traboulsee, M.D., an associate professor of neurology at the University of British Columbia in Vancouver, Canada, said in a university news release. Liberation therapy "is an invasive procedure that carries the risk of complications, as well as significant financial cost."
Press Release
More Information