April 02, 2015
Multidrug-Resistant Intestinal Illness Spreading in U.S.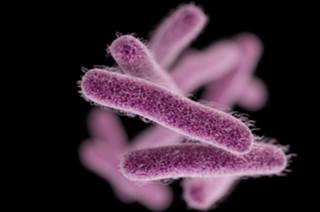 According to a report by the Centers for Disease Control and Prevention (CDC), international travelers are bringing a multidrug-resistant intestinal illness to the U.S. and spreading it to others. Between May 2014 and February 2015, 243 people in 32 states and Puerto Rico were sickened by Shigella sonnei bacteria, which is resistant to the antibiotic ciprofloxacin. The drug-resistant bacteria were being brought in repeatedly by ill travelers which were then passed to other people, causing outbreaks across the country.
First-line treatment for adults with shigellosis in the U.S. is typically ciprofloxacin; however, upon investigating the recent clusters, the CDC and public health officials discovered that nearly 90% of the cases tested were resistant to the antibiotic. Until recently, fluoroquinolone resistance had occurred in just 2% of Shigella infections tested in the U.S.
Back in December 2014, CDC's PulseNet lab network identified an increase in Shigella sonnei infections with an uncommon genetic fingerprint. Further testing found that the bacteria were resistant to ciprofloxacin. PulseNet detected several large clusters: 45 cases in Massachusetts, 25 cases in California, and 18 cases in Pennsylvania. About half of the PulseNet cases with patient information were associated with international travel, mostly to the Dominican Republic and India. The San Francisco Department of Public Health reported another 95 cases, with almost half occurring among the homeless or people living in single-room occupancy hotels.
Shigella causes an estimated 500,000 cases of diarrhea in the U.S. every year. It spreads easily and rapidly from person to person and through contaminated food and recreational water. It can cause watery or bloody diarrhea, abdominal pain, fever, and malaise. Although diarrhea caused by Shigella typically goes away without treatment, people with mild illnesses are often treated with antibiotics to stop the diarrhea faster.
To prevent the spread of shigellosis, CDC recommends that people wash their hands often with soap and water, especially after using the toilet and before preparing food or eating, keep children home from childcare and other group activities while they are sick with diarrhea, avoid preparing food for others while ill with diarrhea, and avoid swimming for a few weeks after recovering.
Travelers are also encouraged to:
Observe food, water, and hand-hygiene precautions while traveling
Use over-the-counter medications like bismuth subsalicylate (eg, Pepto-Bismol) or loperamide (eg, Immodium) if they wish to treat mild or moderate travelers' diarrhea
Reserve antimicrobial medications for severe cases of travelers' diarrhea
Seek health care if they are experiencing diarrhea upon return to the U. S. or develop diarrhea shortly thereafter
Remain vigilant regarding hygiene practices while ill.
Healthcare providers should culture the stool specimens of patients with symptoms consistent with shigellosis, reculture the stool of patients who fail to improve after antimicrobial therapy, and test bacterial pathogens for antimicrobial susceptibility. Reserving antimicrobial treatment for immunocompromised patients and patients with severe shigellosis and using antimicrobial susceptibility data strategically to guide therapy might help preserve the utility of such medications. In the U.S., most Shigella is already resistant to the antibiotics ampicillin and trimethoprim/sulfamethoxazole. Globally, Shigella resistance to ciprofloxacin is increasing. Ciprofloxacin is often prescribed to people who travel internationally, in case they develop diarrhea while out of the United States.
"These outbreaks show a troubling trend in Shigella infections in the United States," said CDC Director Tom Frieden, MD, MPH. "Drug-resistant infections are harder to treat and because Shigella spreads so easily between people, the potential for more – and larger – outbreaks is a real concern. We're moving quickly to implement a national strategy to curb antibiotic resistance because we can't take for granted that we'll always have the drugs we need to fight common infections."
For more information visit CDC.gov.