March 09, 2017
Donepezil May Worsen Outcomes for Certain Patients with MCI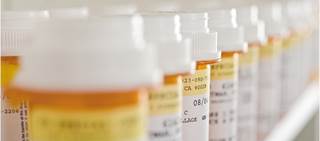 HealthDay News — Donepezil should not be prescribed to patients with mild cognitive impairment without first giving them a genetic test, according to research published recently in the Journal of Alzheimer's Disease.
Sophie Sokolow, PhD, an associate professor at the University of California, Los Angeles, School of Nursing, and colleagues examined data from a U.S. government-funded study published in 2005 that assessed donepezil as a possible treatment for mild cognitive impairment.
The researchers found that patients with the K-variant of the butyrylcholinesterase gene (BChE-K) who took donepezil deteriorated faster than those who took a placebo.
"BChE-K polymorphisms are associated with deleterious changes in cognitive decline in mild cognitive impairment patients treated with donepezil for three years," the authors write. "This indicates that BChE-K genotyping should be performed to help identify subsets of subjects at risk for donepezil therapy."
Abstract/Full Text (subscription or payment may be required)