August 14, 2017
Does Antiepileptic Drug Use Contribute to Adverse Pregnancy Outcomes?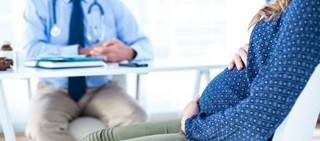 Although epilepsy during pregnancy is associated with increased risks of adverse pregnancy and perinatal outcomes, it appears to be the illness rather than the impact of antiepileptic drug (AED) therapy that is responsible, according to a new Swedish study.
A team of researchers headed by Neda Razaz, PhD of the Karolinska Institute in Stockholm examined data on singleton births (n=1,429,652) at ≥22 completed gestational weeks in Sweden from 1997 through 2011. Information regarding exposure in the subset of offspring was available from July 1, 2005, to December 31, 2011.
Of the births included in the sample, 5,373 births took place in 3,586 women with epilepsy (mean [SD] age at first delivery of the epilepsy cohort 30.54 (5.18) years).
Women with epilepsy were at increased risk of adverse pregnancy and delivery outcomes, including preeclampsia (aRR 1.24; 95% CI, 1.07–1.43), infection (aRR, 1.85; 95% CI, 1.43–2.29), placental abruption (aRR, 1.68; 95% CI, 1.18–2.38), induction (aRR, 1.31; 95% CI, 1.21–1.40), elective cesarean section (aRR, 1.58; 95% CI, 1.45–1.71), and emergency cesarean section (aRR, 1.09; 95% CI, 1.00–1.20), compared with pregnant women without epilepsy.
Compared with infants of women who did not have epilepsy, infants of mothers with epilepsy were at increased for:
Stillbirth (aRR, 1.55; 95% CI, 1.05–2.30)
Both medically indicated (aRR, 1.24; 95% CI, 1.08–1.43) and spontaneous (aRR, 1.34; 95% CI, 1.20–1.53) preterm birth
Being small for gestational age at birth (aRR, 1.25; 95% CI, 1.13–1.30)
Neonatal infections (aRR, 1.42; 95% CI, 1.17–1.73)
Any congenital malformation (aRR, 1.48; 95% CI, 1.35–1.62)
Major malformations (aRR, 1.61; 95% CI, 1.43–1.81)
Asphyxia-related complications (aRR, 1.75; 95% CI, 1.26–2.42)
Apgar score of 4 to 6 at 5 minutes (aRR, 1.34; 95% CI, 1.03–1.76), Apgar score of 0 to 3 at 5 minutes (aRR, 2.42; 95% CI, 1.62–3.61)
Neonatal hypoglycemia (aRR, 1.53; 95% CI, 1.34–1.75)
Respiratory distress syndrome (aRR, 1.48; 95% CI, 1.30–1.68)
With the exception of a higher rate of induction of labor (aRR, 1.30; 95% CI, 1.10–1.55), the use of AEDs during pregnancy did not increase the risks of pregnancy and perinatal complications.
The findings have important clinical implications, the authors write. "Our findings provide reassurance to women with epilepsy that AED use during pregnancy is generally not associated with adverse maternal and fetal or neonatal outcomes."
They caution, however, that it is nevertheless important to be aware that AEDs differ in their teratogenic potential and that a diagnosis of epilepsy "still implies a moderately increased risk of adverse pregnancy, delivery, and perinatal outcomes." This finding "should improve counseling for women with epilepsy who contemplate discontinuing their treatment during pregnancy and provide useful information to their healthcare clinicians."
Reference
Razaz N, Tomson T, Wikström AK, Cnattingius S. Association Between Pregnancy and Perinatal Outcomes Among Women With Epilepsy. JAMA Neurol. 2017 Jul 3. [Epub ahead of print]