November 17, 2016
Knowledge Gap Among A-Fib Patients Concerning Their Condition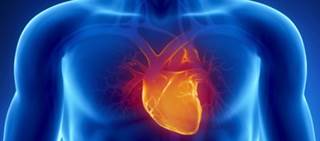 HealthDay News — Nearly one-third of Americans newly diagnosed with atrial fibrillation (AF) don't realize the condition puts them at increased risk for stroke, according to a study presented at the annual meeting of the American Heart Association, held from November 12 to 16 in New Orleans.
Emily O'Brien, PhD, from the Clinical Research Institute at Duke University in Durham, NC, and colleagues surveyed 1,000 patients diagnosed with AF in the past six months. Their median age was 69.
The researchers found that 62.6% strongly agreed that stroke is a major risk factor of AF. However, 32.1% believed that heart attack is a major risk factor of AF, which is incorrect. Sixty percent of the patients said they understood the role of anticoagulants to manage their condition. Yet only a minority said they understood their options for anticoagulants (30%), antiarrhythmics (16%), and ablation (11.6%). Just 13% of patients said their main source of information about AF was the internet, while 72.6% said it was their doctor.
"We thought in this day and age, we would see a higher proportion relying on the internet or family and friends for information. But an encouragingly high proportion are relying on their provider," O'Brien said in a Duke news release. "We really want to make sure we avoid any misconceptions about the condition and how it's treated. This provides a good starting point for future interventions and education for patients in this group."
Press Release
More Information