January 12, 2017
Are Migraine Sufferers at Increased Risk for Stroke After Surgery?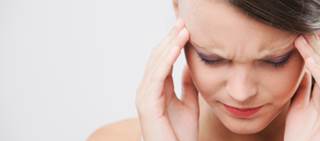 HealthDay News — Migraine sufferers may face a slightly higher risk of stroke after an operation, according to research published online January 10 in The BMJ.
Matthias Eikermann, MD, PhD, an associate professor of anesthesia at Harvard Medical School in Boston, and colleagues collected data on 125,558 surgical patients at Massachusetts General Hospital and two affiliated community hospitals between January 2007 and August 2014. Among all the patients, 0.6% suffered an ischemic stroke within 30 days of surgery. Of all the stroke patients, 8.2% had migraines. Of these, 12.6% had migraine with aura, and 87.4% had migraine without aura.
Eikermann's team estimated 2.4 strokes would be seen for every 1,000 surgical patients. The absolute risk of a stroke for someone with migraines after surgery was 4.3 strokes for every 1,000 patients. That rate was similar for people with migraines without aura. For those with migraine with aura, the absolute risk was 6.3 strokes per 1,000 patients. The link between migraine and stroke remained after adjusting for the reason for the operation, the procedure itself, and factors such as age, sex and, pre-existing blood vessel disease. The odds for readmission were also higher for patients with migraine than for those without, the researchers found.
"Surgical patients with a history of migraine are at increased risk of perioperative ischemic stroke and have an increased 30-day hospital readmission rate," the authors write. "Migraine should be considered in the risk assessment for perioperative ischemic stroke."