August 12, 2016
High Levels of Clinical Depression Often Ignored in Infertility Patients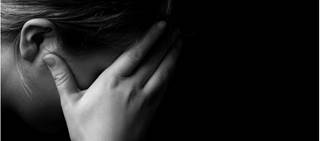 HealthDay News — Patients undergoing fertility treatment often suffer symptoms of depression or anxiety, but few get any formal help, according to research published in the July issue of Fertility and Sterility.
The study included 352 women and 274 men seen at 1 of 5 San Francisco-area fertility clinics. The participants were interviewed before starting treatment, and again four, 10 and 18 months later.
The research team found that most of the patients suffered from clinical-level depression or anxiety at some point during the study. More than half of women (56.5%) and one-third of men (32.1%) had clinical-level depression symptoms at some point. Even more – 75.9% of women and 60.6% of men – had symptoms of clinical anxiety. Odds were higher for those who failed to conceive. But only 26.7% of women and 24.1% of men said their fertility center had offered them information on mental health services. Ultimately, 21.0% of women and 11.3% of men did receive some type of mental health therapy.
To lead researcher Lauri Pasch, PhD, an associate professor of psychiatry at the University of California, San Francisco, the solution is for clinics to have a mental health professional on site – so that patients know it's available and a "normal" part of addressing infertility. "I think we need a change in the culture at fertility clinics – here the focus is on getting pregnant, and treatment success rates," Pasch told HealthDay. "We also need to address the question, 'How do we help patients through this?'"
Full Text (subscription or payment may be required)