July 15, 2016
High Level of Prediabetes May Prompt Rethink of Guidelines
This article originally appeared
here.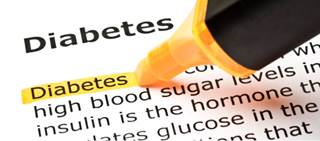 HealthDay News — Nearly one in five healthy-weight Americans have prediabetes, with numbers rising with increasing age, according to a study published in the July/August issue of the Annals of Family Medicine.
For the study, researchers examined data from the U.S. National Health and Nutrition Examination Surveys from 1988 to 1994 and from 1999 to 2012. Healthy weight was defined as a body mass index of 18.5 to 24.9 kg/m².
In the earlier survey, 10.2% of people at a healthy weight had prediabetes. By the later study, that number increased to 18.5%. Also, the percentage of people over age 45 with prediabetes rose from 22.0% in the earlier study to 33.1% in the later study. In the first survey, 5.6% of the healthy-weight people had an unhealthy waist circumference; by 2012, the number was 7.6%.
"We have some strong data that say we need to rethink our model of what we think is healthy. This may require a paradigm shift so that we're not just looking for diabetes in the overweight and obese," lead author Arch Mainous, PhD, a professor of health services research management and policy at the University of Florida in Gainesville, told HealthDay. "I want to re-emphasize that diabetes prevention needs to include people at the highest risk who have the most to benefit from intervening, but now we know we have a group that is being missed. So, do we need to rethink the guidelines?"