October 18, 2016
HDS-Induced Liver Injury Accounts for 20% of Hepatotoxicity in U.S.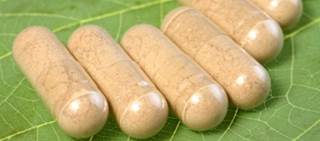 HealthDay News — Herbal and dietary supplement (HDS)-induced liver injury accounts for 20% of cases of hepatotoxicity in the United States, according to research published online in Hepatology.
Victor Navarro, MD, from Einstein Healthcare Network in Philadelphia, and colleagues examine the current challenges in the diagnosis and management of HDS-induced liver injury.
The researchers note that HDS-induced liver injury accounts for one in five cases of hepatotoxicity in the United States. Anabolic steroids, green tea extract, and multi-ingredient nutritional supplements (MINS) are the major implicated agents. Anabolic steroids, which are marketed as bodybuilding supplements, tend to induce a prolonged cholestatic, self-limiting liver injury, characterized by a distinctive biochemical and histological phenotype. In contrast, green tea extracts and other products cause an acute hepatitis-like injury. MINS account for most cases of HDS-associated liver injury; the causative agent is usually unknown or can only be suspected.
"The confident identification of injurious ingredients within HDS will require strategic alignments among clinicians, chemists, and toxicologists," the authors write. "The ultimate goal should be to prohibit or more closely regulate potentially injurious ingredients and thus promote public safety."
Full Text (subscription or payment may be required)