November 16, 2016
Heart Failure Hospitalization, Mortality Rates Between '96 - '09 Assessed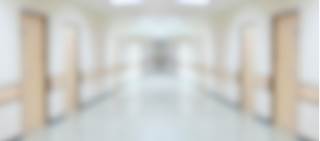 HealthDay News — The number of hospitalizations for heart failure has risen in the United States, according to research published online November 12 in Clinical Cardiology to coincide with the annual meeting of the American Heart Association, held from November 12 to 16 in New Orleans.
Muhammad Bilal Munir, MD, a clinical instructor of medicine at the University of Pittsburgh School of Medicine, and colleagues evaluated data from 15.5 million congestive heart failure-related hospital admissions in the United States between 1996 and 2009.
The researchers found that the number of hospitalizations for heart failure rose from 1,000,766 in 1996 to 1,173,832 in 2009. But the average length of stay fell from 6.07 days to 5.26 days over that same period. In addition, the in-hospital mortality rate declined from 4.92 to 3.41%.
"There has been significant progress in heart failure management over the past two decades, but more has to be done," Munir said in a university news release. "The number of hospitalizations has increased, identifying a need to implement heart-failure quality measures stringently to reduce these admissions, therefore reducing heart failure-associated health care costs."