May 26, 2016
Glioblastoma Immune Genes Identified in New Study
This article originally appeared
here.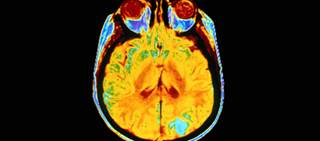 HealthDay News — Researchers have identified immune genes that may affect mortality in patients with glioblastoma multiforme, according to a study published online May 25 in Neurology.
Anhua Wu, MD, PhD, of the First Hospital of China Medical University in Shenyang, and colleagues looked at tissue samples from 127 patients with glioblastoma. They also looked at tissue samples from 170 patients with lower grade gliomas.
The researchers discovered eight immune genes that play a role in glioblastoma (FOXO3, IL6, IL10, ZBTB16, CCL18, AIMP1, FCGR2B, and MMP9). Three of the genes protect against glioblastoma. Five of the genes increase the risk of early death in patients with glioblastoma. The team then looked at more than 500 samples from another group of patients with glioblastoma. These samples revealed the same eight genes, the study authors noted.
Rifaat Bashir, MD, a retired neurologist in Reston, Virginia, wrote an editorial accompanying the study. "The looming question in brain cancer research today is whether the launch of immunotherapy will help control an uncontrollable disease," Bashir said in a journal news release. "While this study does not answer this question, it brings us one step closer to believing that one day we will be able to exploit the immune system to better treat glioblastoma."
Abstract
Full Text (subscription or payment may be required)
Editorial (subscription or payment may be required)