September 08, 2015
Unique Aspirin Formulation Gets FDA Nod for Secondary Prevention of Stroke, Cardiac Events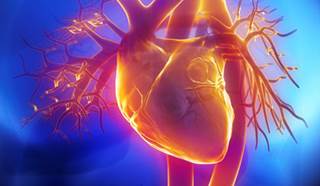 New Haven Pharmaceuticals announced that the Food and Drug Administration (FDA) has approved Durlaza, the first and only once-daily 24-hour extended-release aspirin for the secondary prevention of stroke and acute cardiac events, including myocardial infarction (MI).
The FDA approval of Durlaza was based on was approved based on the pharmacodynamic/pharmacokinetic results from the study NHP-ASP-01, which evaluated the ID50 of inhibition of serum Thromboxane A2 for both immediate release and extended-release aspirin. Based on the results of that study, Durlaza was approved as an extended-release aspirin formulation.
Durlaza is a nonsteroid anti-inflammatory drug indicated to reduce the risk of death and MI in patients with chronic coronary artery disease, such as patients with a history of MI or unstable angina pectoris or with chronic stable angina and to reduce the risk of death and recurrent stroke in patients who have had an ischemic stroke or transient ischemic attack.
Durlaza utilizes extended-release, microcapsule technology to prolong aspirin release. In situations where a rapid onset of action is required, such as acute treatment of MI or before percutaneous coronary intervention, immediate-release aspirin should be used and not Durlaza. Like immediate-release aspirin, Durlaza increases the risk of bleeding and gastric ulceration, and may cause fetal harm when administered to a pregnant woman.
"Durlaza is an aspirin formulation for secondary prevention in high-risk CVD patients. The aspirin delivery technology in Durlaza extends the release of aspirin in a manner designed to provide a stable antiplatelet effect over the course of the day. The latter unique property of Durlaza is important as patients at risk generate new platelets throughout the day. Also, as one dosage form of any medication rarely works for all patients, Durlaza provides an alternative dosing option for patients who need aspirin for cardiovascular risk prevention," said Paul Gurbel, MD, Associate Chief for Research and Director of the Sinai Center for Thrombosis Research, Sinai Hospital in Baltimore, MD, and Professor of Medicine, Johns Hopkins University.
Durlaza is expected to launch in the 4th quarter of 2015 and will be supplied as 162.5mg capsules in 30-count and 90-count bottles.
For more information call (203) 488-4620 or visit NewHavenPharma.com.