July 26, 2016
Delirium Underdiagnosed in CA Patients in the ER
This article originally appeared
here.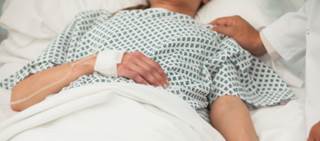 HealthDay News — Delirium is fairly common, yet often missed, in advanced cancer patients who visit emergency departments, according to a study published online July 25 in Cancer.
Knox Todd, MD, MPH, of the University of Texas MD Anderson Cancer Center in Houston, and colleagues studied 243 advanced cancer patients seen in an emergency department. The patients were between the ages of 19 and 89.
The researchers found that 22 patients – 9% – had delirium. Eighteen had mild delirium and 4 had moderate delirium. Ten percent of the 99 patients older than 65 had delirium, compared with 8% of the 144 patients younger than 65 (P=0.6). Emergency department doctors failed to diagnose delirium in nine (41%) of the patients with delirium.
"We found evidence of delirium in one of every 10 patients with advanced cancer who are treated in the emergency department," Todd said in a journal news release. "We also identified many psychoactive medications that could have contributed to delirium, and sharing this information with treating oncologists may help them avoid such complications in the next patient they treat."
Abstract
Full Text (subscription or payment may be required)
Editorial (subscription or payment may be required)