May 11, 2016
CDC Updates Zika Virus Testing Recommendations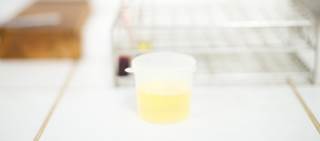 HealthDay News — The interim diagnostic testing guidance for Zika virus in public health laboratories has been updated, according to a report published in the May 10 early-release issue of the U.S. Centers for Disease Control and Prevention's Morbidity and Mortality Weekly Report.
In the report, the agency has updated the guidance based on preliminary data suggesting that Zika virus can be found at higher levels or for longer duration in urine than in serum samples.
The agency notes that real-time reverse transcription-polymerase chain reaction (rRT-PCR) is the preferred test for Zika virus infection; however, Zika virus RNA is unlikely to be detected in serum after the first week of illness. Recent reports suggest that Zika virus RNA can be detected in urine for at least 2 weeks after onset of symptoms.
"On the basis of the newly available data, CDC recommends that Zika virus rRT-PCR be performed on urine collected <14 days after onset of symptoms in patients with suspected Zika virus disease," according to the report. "Zika virus rRT-PCR testing of urine should be performed in conjunction with serum testing if using specimens collected <7 days after symptom onset. CDC recommendations for Zika virus testing of serum and other clinical specimens remain unchanged at this time."