May 18, 2016
Can Different Narrow Spectrums of Light Ease Migraine Symptoms?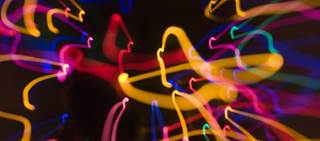 HealthDay News — A treatment involving a narrow spectrum of low-intensity green light may help ease migraine pain, according to a study published online May 17 in Brain.
Rami Burstein, PhD, of the Beth Israel Deaconess Medical Center in Boston, and colleagues exposed 69 migraine patients to different colors of light.
The researchers found that while blue light exacerbated headache pain, a narrow spectrum of low-intensity green light significantly reduced photophobia. In some cases, this green light also reduced migraine pain by about 20%.
"Although photophobia is not usually as incapacitating as headache pain itself, the inability to endure light can be disabling," Burstein said in a medical center news release. "More than 80% of migraine attacks are associated with and exacerbated by light sensitivity, leading many migraine sufferers to seek the comfort of darkness and isolate themselves from work, family, and everyday activities."
Full Text (subscription or payment may be required)