August 31, 2016
Boosting Acid Levels May Prevent, Treat Colorectal Cancer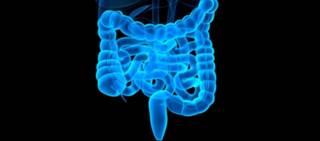 HealthDay News — Retinoic acid might have a role in suppressing colorectal cancer (CRC), according to experimental research published online August 30 in Immunity.
When researchers looked at mice with CRC, they saw lower levels of retinoic acid in the intestines of the mice. The researchers also found that boosting levels of retinoic acid in the intestines of mice with CRC slowed progression of the disease.
In humans, CRC patients who had high levels of a protein that degrades retinoic acid in their intestinal tissue tended to have worse outcomes than other patients, the study authors noted.
"We found that bacteria, or molecules produced by bacteria, can cause a massive inflammatory reaction in the gut that directly affects retinoic acid metabolism," senior author Edgar Engleman, MD, professor of pathology and medicine at the Stanford University School of Medicine in Palo Alto, California, said in a university news release. "Now that we've shown a role for retinoic acid deficiency in CRC, we'd like to identify the specific microorganisms that initiate these changes in humans. Ultimately, we hope to determine whether our findings could be useful for the prevention or treatment of CRC."
Full Text (subscription or payment may be required)