June 07, 2017
Bariatric Sx and Sustained Opioid Use: Is There A Correlation?
This article originally appeared
here.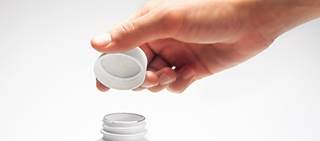 HealthDay News — About 20% of U.S. bariatric surgery patients are still using prescription opioids 7 years later, according to a study published recently in Surgery for Obesity and Related Diseases.
The researchers followed 2,218 patients nationwide. Before surgery, 14.7% said they regularly used a prescription opioid. Six months after surgery, the rate fell to 12.9%, but it rose to 20.3% after 7 years. Hydrocodone was the most commonly used opioid medication, followed by tramadol and oxycodone.
Of patients who were not using opioids at the time of surgery, 5.8% were taking them 6 months later and 14.2% were taking them 7 years after their operations. The researchers also reported a rise in the use of prescription treatments for opioid dependence during the study, which began in 2006. But their use was still rare, with less than 2% of patients using them through the follow-up period.
"Our study does not prove that bariatric surgery causes an increase in opioid use," study coauthor Anita Courcoulas, MD, MPH, chief of minimally invasive bariatric and general surgery at the University of Pittsburgh Medical Center, said in a center news release. "However, it does demonstrate the widespread use of opioids among post-surgical patients, thereby highlighting the need for alternative pain management approaches."
Abstract
Full Text (subscription or payment may be required)