March 14, 2017
Simple Measure May Reduce Severity of Childhood Asthma Flares
This article originally appeared
here.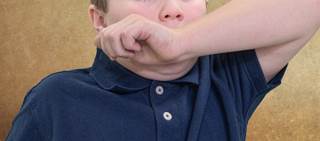 HealthDay News — Children with asthma have fewer severe exacerbations when their beds have mite-proof covers, according to a study published online March 10 in the American Journal of Respiratory and Critical Care Medicine.
The study included 284 children in England with asthma and dust mite allergy. Their mattresses and pillows were encased with mite-proof or placebo covers. The study participants were tracked for a year.
During that time, 29.3% of the children with mite-proof covers had an exacerbation that led to a hospital visit, compared to 41.5% of the other children. Children with protective bedding also went much longer before having an exacerbation that led to an emergency room visit or hospital stay for treatment with systemic corticosteroids. But they did not have a significantly lower risk of exacerbations that were treated outside the hospital with only an oral corticosteroid.
"Asthma exacerbations are among the most common reasons for hospitalizing children living in the developed world. It's a frightening experience for children and their parents, and a single exacerbation can increase the annual cost of treating asthma by three-fold," lead author Clare Murray, MD, a clinical senior lecturer at the University of Manchester and the Royal Manchester Children's Hospital in the United Kingdom, said in a journal news release. "This simple measure may reduce asthmatic exacerbations that lead to emergency room visits or hospitalization, particularly in younger children who are allergic only to dust mites."
Abstract
Full Text (subscription or payment may be required)