August 28, 2018
Does Aspirin Cut the Risk of Initial Vascular Events in Patients at Moderate CVD Risk?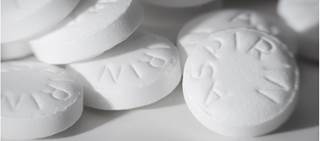 Data from the ARRIVE study, which evaluated the use of aspirin for primary prevention of cardiovascular (CV) events in patients at moderate risk of first CV event, were found to be inconclusive. The findings were presented at the European Society of Cardiology Congress (ESC) 2018 and published in The Lancet.
For this double-blind, placebo-controlled study, researchers selected male patients ≥55 years and female patients ≥60 years with average cardiovascular risk and assigned them to enteric-coated aspirin 100mg (N=6270) or placebo (N=6276) once daily; the median follow-up time was 60 months. The primary efficacy endpoint of the study was first occurrence of a composite of CV death, myocardial infarction (MI), unstable angina, stroke, and transient ischemic attack; safety endpoints included hemorrhagic events and other adverse events.
Results showed that in the intention-to-treat analysis, the primary endpoint occurred in 4.29% of the aspirin group and 4.48% of the placebo group (hazard ratio [HR] 0.96, 95% CI 0.81-1.13, P=.6038), while in the per-protocol analysis, the primary endpoint occurred in 3.4% of the aspirin group and 4.19% of the placebo group (HR 0.81, 95% CI 0.64-1.02, P=.0756). Moreover, aspirin use was associated with a reduced risk of total (HR 0.53, 95% CI 0.36-0.79, P=.0014) and nonfatal (HR 0.55, 95% CI 0.36-0.84, P=.0056) MI in the per-protocol analysis.
With regard to safety, the overall incidence of adverse events was similar for both treatment groups; treatment-related adverse events occurred more frequently in the aspirin group compared with placebo (16.75% vs 13.54%, respectively; P<.0001). Gastrointestinal bleeding occurred in 0.97% of the aspirin group vs 0.46% of the placebo group (HR 2.11, 95% CI 1.36-3.28, P=.0007).
"Aspirin did not reduce the occurrence of major cardiovascular events in this study. However, there were fewer events than expected, suggesting that this was in fact a low-risk population," said Professor J. Michael Gaziano, principal investigator, of the Brigham and Women's Hospital, Boston, US. "This may have been because some participants were taking medications to lower blood pressure and lipids, which protected them from disease."
The authors noted that findings from the study were similar to those seen in previous research on the effect of aspirin for primary prevention in low-risk populations, however the role of aspirin in moderate-risk patients could not be addressed in this study.
For more information visit TheLancet.com.