October 06, 2015
New Long-Acting Medication Approved for Schizophrenia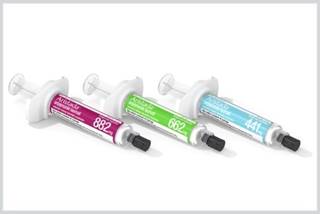 Alkermes announced that the Food and Drug Administration (FDA) has approved Aristada (aripiprazole lauroxil) extended-release injectable suspension for the treatment of schizophrenia, the first atypical antipsychotic with once-monthly and 6-week dosing options.
The long-acting injectable antipsychotic provides blood concentrations of the active ingredient that remains within a therapeutic range for an extended period of time and helps healthcare providers to track adherence. Aristada is a prodrug of aripiprazole that converts to aripiprazole once in the body via an intramuscular injection. Its efficacy could be mediated through a combination of partial agonist activity D2 and 5- HT1A receptors and antagonist activity at 5-HT2A receptors.
The approval of Aristada was based on data from a Phase 3 randomized, double-blind, placebo-controlled trial (n=623) in patients with schizophrenia. Study data showed that multiple strengths of Aristada met the primary endpoint with statistically significant and clinically meaningful reductions in Positive and Negative Syndrome Scale (PANSS) total scores at Week 12. Also, the study met its key secondary endpoint and demonstrated significant improvements in schizophrenia symptoms vs. placebo. The most common side effect reported by participants receiving Aristada in clinical trials was akathisia. Additional study findings are published in The Journal of Clinical Psychiatry.
"Long-acting medications to treat schizophrenia can improve the lives of patients," said Mitchell Mathis, MD, director of the Division of Psychiatry Products in the FDA's Center for Drug Evaluation and Research. "Having a variety of treatment options and dosage forms available for patients with mental illness is important so that a treatment plan can be tailored to meet the patient's needs."
Aristada injectable suspension will be available in 441mg/1.6mL, 662mg/2.4mL, and 882mg/3.2mL strengths. The kit contains a 5mL prefilled syringe and safety needles. Aristada is set to launch immediately. Aristada must be dispensed with a patient Medication Guide that describes important information about the drug's uses and risks.
For more information call (866) 274-7823 or visit Aristada.com.