October 23, 2014
Are Fish Contributing to Antibiotic Resistance?
the MPR take:
The fish you eat may be contributing to an increasingly worrisome public health issue: antibiotic resistance. In a study published in the Journal of Hazardous Materials, researchers examined samples of seafood (shrimp, salmon, catfish, swai, tilapia, and trout) originating from 11 different countries found in grocery stores in the southwest part of the U.S. While all samples complied with FDA regulation, 5 of the 47 antibiotics that were investigated were at detectable levels albeit at relatively low concentrations. The most commonly detected antibiotic found in the samples was oxytetracycline. In the last three decades, there has been a >8-fold increase in antibiotic-resistant bacteria in seafood. The increase in aquaculture production brought with it a significant increase in antibiotic use. While there is still a low risk of antibiotic exposure from U.S. seafood consumption, the trend of multi-drug resistant strains in seafood is concerning and future studies should be conducted to fully understand the link between antibiotic use in aquaculture, the development of drug resistance, and how exposure affects humans.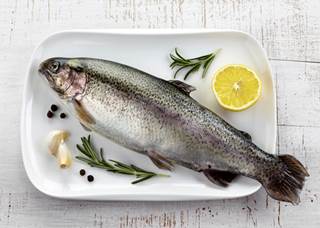 Aquaculture production has nearly tripled in the last two decades, bringing with it a significant increase in the use of antibiotics.