August 18, 2016
Antipsychotics and Congenital Malformations: Is There a Link?
This article originally appeared
here.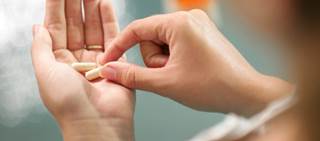 HealthDay News — Use of antipsychotics (APs) in pregnancy does not appear to increase the risk for congenital malformations, according to a study published online August 17 in JAMA Psychiatry.
Krista F. Huybrechts, PhD, from Brigham and Women's Hospital in Boston, and colleagues examined the risk for congenital malformations and cardiac malformations associated with exposure to APs in the first trimester in a sample of 1,341,715 pregnancies.
The researchers found that 0.69 and 0.05% of women filled at least one prescription for an atypical AP and filled at least one prescription for a typical AP during the first trimester, respectively. Congenital malformations were diagnosed in 32.7 per 1,000 births not exposed to APs, compared with 44.5 and 38.2 per 1,000 births exposed to atypical and typical APs, respectively. For atypical APs there was an increased risk for malformations in unadjusted analyses (relative risk [RR], 1.36; 95% confidence interval [CI], 1.24 to 1.50), but not for typical APs (RR, 1.17; 95% CI, 0.81 to 1.68). After adjustment for confounding variables, the RRs were reduced for atypical APs (1.05; 95% CI, 0.96 to 1.16) and for typical APs (0.90; 95% CI, 0.62 to 1.31). Similar findings were seen for cardiac malformations.
"Evidence from this large study suggests that use of APs early in pregnancy generally does not meaningfully increase the risk for congenital malformations overall or cardiac malformations in particular," the authors write.
Several authors disclosed financial ties to the pharmaceutical industry.
Abstract
Full Text (subscription or payment may be required)
Editorial (subscription or payment may be required)