February 28, 2017
Ondansetron Use Increasing Among Pregnant Women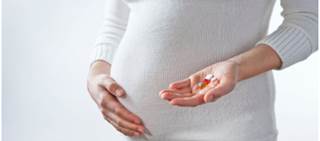 Findings from a new study published in the journal Pharmacoepidemiology and Drug Safety indicate an increase in ondansetron use for the management of nausea among pregnant women from <1% in 2001 to 22.2% in 2014
The authors analyzed data from over 2.3 million live birth pregnancies using a validated algorithm, with antiemetic use identified using the National Drug Codes or procedure codes. During the study period, the prevalence of ondansetron, promethazine, metoclopramide, or doxylamine/pyridoxine use anytime in pregnancy was 15.2, 10.3, 4.0, and 0.4%, respectively.
The authors attribute the rise in ondansetron use to the availability of oral ondansetron beginning in 2006. Promethazine and metoclopramide use increased modestly between 2001 (13.8%, 3.2%) and 2006 (16.0%, 6.0%) but decreased annually through 2014 (8.0%, 3.2%). It was found that antiemetic use, for all drugs, was highest during the first trimester.
The authors concluded that given their findings of increased and widespread ondansetron use, post-marketing efficacy and methodologically rigorous evaluations are needed.
For more information visit Wiley.com.