October 08, 2015
Potentially Problematic Drugs for the Elderly: Beers Criteria Updated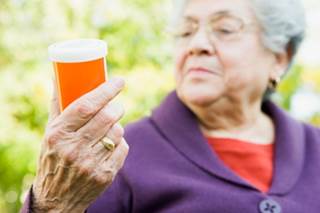 The American Geriatrics Society (AFS) has released its second updated and expanded Beers Criteria, including alternative therapies for potentially inappropriate medications and more detailed guidance on best practices for implementing AGS recommendations.
Over 40 potentially problematic medications or classes of medications were identified and organized across five lists. Some updates include two lists covering potentially inappropriate medications for older adults or for those with specific conditions, and an additional list details specific medications that should be used only with considerable caution. New additions to the 2015 AGS Beers Criteria also include a specific list of medication combinations that may lead to harmful interactions and a separate synthesis of some medications that should be avoided or dosed differently for people with poor kidney function.
The AGS Beers Criteria now includes:
Separate guidance on avoiding 13 combinations of medications known to cause harmful "drug-drug interactions.
A specific list of prescriptions to avoid or adjust based on how well a person's kidneys function.
Three new medications and two new "classes" of medications added to warning lists for most older people or for those with specific health concerns, such as proton-pump inhibitors.
Removal of several medications from the AGS Beers Criteria because they are no longer available or because the underlying condition or concerns they address is no longer limited to older people, like medications for those with chronic constipation.
Endorsement of "avoiding antipsychotics for behavioral problems" altogether unless behavior modification has failed or the older adult poses a physical threat to self or others.
The updated Beers Criteria also has a separate set of guiding principles for implementing prescribing recommendations:
Potentially inappropriate medications merit special scrutiny, but should not be misconstrued as universally unacceptable in all cases or for all people.
The AGS Beers Criteria should never solely dictate prescribing protocols, nor should they serve as a justification for restricting health coverage. This tool works best as a starting point to address a person's full medication regimen.
The caveats and rationales informing AGS Beers Criteria recommendations are as important as the recommendations themselves. Appreciating these nuances can help healthcare professionals know why medications are included on the list, and how approaches to prescribing can be adjusted accordingly.
Donna Fick, PhD, RN, GCNS-BC, FGSA, FAAN, expert panel co-chair, stated "It's important to remember that many of these medications are considered potentially inappropriate only in certain circumstances and for certain people. Tools like the AGS Beers Criteria can do much to support medication use that is safe, effective, and responsive to each person's health needs."
For more information visit AmericanGeriatrics.org.