September 27, 2016
Adipose Tissue May Provide Greater Insight to Cardiovascular Health Than BMI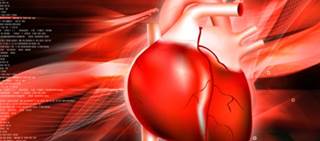 HealthDay News — Visceral adipose tissue – particularly in the abdominal region – may indicate increased risk for cardiovascular disease, and lower fat density may equal higher risk, according to a study published in the October 4 issue of the Journal of the American College of Cardiology.
Caroline Fox, MD, MPH, a former senior investigator for the U.S. National Heart, Lung, and Blood Institute, and colleagues collected data on 1,106 men and women, average age 45, who took part in the Framingham Heart Study. All agreed to undergo computed tomography to determine abdominal adipose tissue volume.
Over six years, the researchers found that increases in the amount of fat and decreases in fat density were linked with changes in the risk for cardiovascular disease. Each additional pound of fat was associated with incident hypertension, hypertriglyceridemia, and metabolic syndrome. Although increased fat was linked to new and worsening cardiovascular disease risk factors overall, the risk was greater for visceral adipose tissue, compared with subcutaneous adipose tissue.
"This study supports a growing body of literature demonstrating that adipose tissue imaging provides important information about cardiovascular risk not contained in the measurement of body mass index (BMI) alone," Ian Neeland, MD, assistant professor of cardiology at the University of Texas Southwestern Medical Center at Dallas and coauthor of an accompanying editorial, told HealthDay. Abdominal tissue scanning is emerging as a new way to assess cardiovascular disease risk and address many of the limitations of the simple BMI measurement, Neeland said. "It may be time to retire the BMI in favor of these novel adipose tissue deposits in clinical and research practice."
Full Text (subscription or payment may be required)
Editorial (subscription or payment may be required)