October 27, 2015
ADA Finds New USPSTF T2DM Screening Recommendation Lacking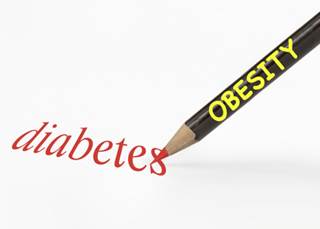 The U.S. Preventive Services Task Force (USPSTF) has issued a final recommendation statement on screening adults at increased risk for type 2 diabetes, but the American Diabetes Association (ADA) is "tremendously disappointed" in the new recommendation. The USPSTF now recommends screening for abnormal blood glucose as part of cardiovascular risk assessment in adults ages 40–70 years who are overweight or obese and referring patients with abnormal blood glucose to intensive behavioral counseling intervention to promote healthy diet and physical activity. Since the previous recommendation in 2008, six new studies on lifestyle intervention have demonstrated the consistent benefit of lifestyle modification to prevent or delay diabetes progression.
RELATED: T2DM Screening for At-Risk Adults Recommended by USPSTF
However, the ADA states that the new USPSTF recommendation falls short of the well-established screening guidelines of diabetes experts around the world, including those of the ADA. as well as the USPSTF's draft recommendation, released in October 2014, in which the Task Force recommended screening all adults at increased risk. The ADA currently recommends screening for diabetes in adults aged ≥45 years and screening in persons with multiple risk factors regardless of age.
While the ADA acknowledges that the USPSTF recommendation to screen for abnormal blood glucose in overweight and obese individuals ages 40–70 will help identify more patients with type 2 diabetes and prediabetes than the 2008 recommendation, which listed only hypertension as a risk factor, by recommending screening solely for this patient population, the USPSTF omits populations most highly impacted by undiagnosed diabetes. In adults aged 20–44, the rate of undiagnosed diabetes is nearly 60% higher than in the adult population as a whole. The rates of undiagnosed diabetes are 61% higher in Asian Americans, 50% higher in Hispanic Americans and 33% higher in Black Americans when compared to non-Hispanic whites; the USPSTF acknowledges in its Clinical Considerations that these populations might need earlier screening, however the recommendation itself does not include these patient populations.
"In addition to the at-risk, minority populations that are not addressed in the new guidelines, the age bracket covered for screening does not encompass all who are at risk," said Robert Ratner, MD, Chief Scientific & Medical Officer, American Diabetes Association. "Diabetes screening should not be limited to ages 40–70. This grossly ignores the evidence of the National Institutes of Health's Diabetes Prevention Program (DPP) that found individuals at high risk as young as age 25 are able to reduce their risk for type 2 diabetes. Moreover, there was no upper age limit in the DPP trial, and seniors had an even higher success rate with lifestyle intervention. Also of note, women with a history of gestational diabetes are at the highest risk of developing type 2 diabetes, with 50% developing type 2 diabetes within 5 years. Beginning screening at age 40 is too little too late for many of these women with a history of gestational diabetes. They may have had diabetes for 5–10 years by then."
The ADA does approve of the USPSTF recommendation recognizing the importance of lifestyle interventions in the prevention and management of diabetes. The recommendation states that clinicians should refer patients with abnormal blood glucose to intensive behavioral counseling interventions, which will allow individuals with prediabetes to take advantage of successful, evidence-based prevention programs.
The final USPSTF recommendation statement can be found here.