September 11, 2015
New PMR Screening, Tx Recs and Gout Classification Criteria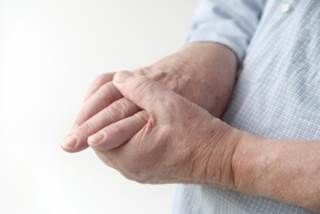 The American College of Rheumatology (ACR), in collaboration with the European League Against Rheumatism, has issued new publications on recommended screening, treatment, and management of polymyalgia rheumatica (PMR) and new classification criteria for gout.
The PMR guideline is the first set of international recommendations for the screening, treatment, and management of PMR with an emphasis on patient perspectives. The recommendations include:
Strongly recommends using GCs instead of NSAIDs in patients with PMR, with the exception of possible short-term use of NSAIDs and/or analgesics in patients with PMR who have pain related to other conditions.
Strongly recommends using the minimum effective individualized duration of GC therapy in patients with PMR.
Conditionally recommends using a minimum effective GC dose within a range of 12.5–25mg prednisone equivalent daily as the initial treatment of PMR.
Conditionally discourages the use of initial doses less than or equal to 7.5mg/day and strongly recommends against the use of initial doses greater than 30mg/day.
Strongly recommends individualizing dose-tapering schedules based on regular monitoring of patient disease activity, laboratory markers and adverse events.
Conditionally recommends considering intramuscular methylprednisone as an alternative to oral GCs.
Conditionally recommends using a single rather than divided daily doses of oral GCs for the treatment of PMR, except for special situations such as prominent night pain while tapering GCs below the low-dose range (prednisone or equivalent <5mg daily).
Conditionally recommends considering early introduction of methotrexate (MTX) in additional to GCs, particularly in patients at high risk of relapse and/or prolonged therapy as well as in patients with risk factors, comorbidities and/or concomitant medications where GC-related adverse events are more likely to occur. MTX may also be considered during follow-up in patients with a relapse, without significant response to GC or experiencing GC-related adverse events.
Conditionally recommends considering individualized exercise programs for patients with PMR aimed at the maintenance of muscle mass and function, and reducing the risk of falls.
Strongly recommends against the use of the Chinese herbal preparations Yanghe and Biqi capsules in patients with PMR.
Currently there are five clinical classification criteria for gout but none have been adequately validated. The new classification criteria emphasize the important disease features helpful in classifying patient symptoms due to gout. Highlights include:
The entry criterion for the new classification criteria requires the occurrence of at least one episode of peripheral joint or bursal swelling, pain, or tenderness.
The presence of monosodium urate crystals in a symptomatic joint/bursa or in a tophus are a sufficient criterion for classification of the subject as having gout; further scoring is not required.
The domains of the new classification criteria include: clinical (pattern of joint/bursa involvement, characteristics and time of course of symptomatic episodes), laboratory (serum urate, monosodium urate crystal-negative synovial fluid aspirate), and imaging (double-contour sign on ultrasound or urate on dual-energy computed tomography, radiographic gout-related erosion).
The sensitivity and specificity of the criteria are high (92% and 89%, respectively).
For more information visit Rheumatology.org