March 03, 2016
6 Antibiotic-Resistant Threats Examined in CDC's New Superbug Report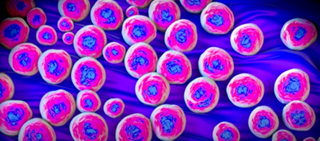 The latest Vital Signs report from the Centers for Disease Control and Prevention (CDC), while describing significant reductions for nearly all infections when compared to baseline data, continues to emphasize the need for healthcare workers to use a combination of infection control strategies to protect patients against antibiotic-resistant bacteria.
Patients are threatened by some of the most serious antibiotic-resistant bacteria while they are being treated in healthcare facilities for other conditions. Some of these urgent infections can lead to sepsis or death.
It was reported that 1 in 7 catheter- and surgery-related healthcare-associated infections in acute care hospitals can be caused by any of these 6 antibiotic-resistant bacteria: Carbapenem-resistant Enterobacteriaceae (CRE); Methicillin-resistant Staphylococcus aureus (MRSA); ESBL-producing Enterobacteriaceae (extended-spectrum beta-lactamases); Vancomycin-resistant Enterococcus (VRE); Multidrug-resistant Pseudomonas aeruginosa; Multidrug-resistant Acinetobacter. A higher incidence of 1 in 4 infections can be seen in long-term acute care hospitals where patients stay on average >25 days.
National data from the Vital Signs report and the CDC's annual congress report on healthcare-associated infection prevention presented the following statistics:
50% decrease in central line-associated bloodstream infections between 2008–2014
17% decrease in surgical site infections between 2008–2014 related to 10 procedures tracked in previous healthcare-associated infection progress reports
No change in overall catheter-associated urinary tract infections between 2009–2014 but some progress seen in non-ICU settings; progress in all settings seen between 2013–2014
The CDC's annual congress report further presented an 8% decrease in hospital-onset Clostridium difficile infections between 2011–2014. C. difficile is the most common type of bacteria for hospital infections, responsible for almost 500,000 infections in 2011 alone.
A new web app, "
Antibiotic Resistance Patient Safety Atlas
," has been released containing interactive data on healthcare-associated infections caused by antibiotic-resistant data. Users can access national, regional, and state map views of superbug/drug combinations showing the level of resistance over time.
The report calls on all healthcare providers to combine 3 key efforts to further prevent healthcare-associated infections:
Prevent the spread of bacteria between patients;
Prevent infections related to surgery and/or placement of a catheter; and
Improve antibiotic use through stewardship.
Clifford McDonald, MD, Associate Director for Science at CDC's Division of Healthcare Quality Promotion, stated, "It also means being aware of antibiotic resistance patterns in your facilities, following recommendations for preventing infections that can occur after surgery or from central lines and catheters placed in the body, and prescribing antibiotics correctly."
For more information call (800) 232-4636 or visit
CDC.gov
.