September 22, 2014
Will the New iPhone Fit in Your Lab Coat Pocket?
the MPR take:
An estimated 85% of U.S. physicians currently use an iPhone device and it is predicted that 35% could purchase an iPhone 6 or iPhone 6 Plus by Thanksgiving. Both new models of the iPhone 6 are larger than the previous model (iPhone 5s is 4.87" x 2.31", iPhone 6 is 5.44" x 2.64", and the iPhone 6 Plus is 6.22" x 3.06"), so will they fit in lab coat pockets? A handy PDF on GadgetHacks.com allows clinicians to print out scaled replicas of both iPhone 6 models for size comparison. Because some clinicians prefer to have their smartphone in the breast pocket of their lab coat, these models can help clinicians in deciding on the optimal iPhone model for their professional and personal needs.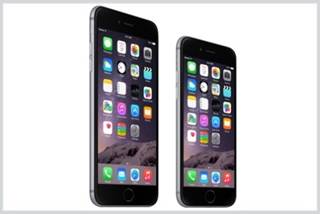 Apple's new iPhone 6 and iPhone 6 Plus are now on sale, but which size is best for you — 4.7" for the iPhone 6 or 5.5" for the iPhone 6 Plus?