September 23, 2014
Will Tech Desensitize Doctors to Patient Suffering?
the MPR take:
Technologies such as telemedicine platforms and other forms of "virtual visits" or self-care tools may have the potential to expand treatment beyond the traditional means of healthcare (ie face-to-face visits), but are technologies distancing physicians from patients – namely, patient suffering? Desensitization to patient suffering from constant exposure is not a common occurrence in medicine, but some are worried that technology will facilitate distancing providers from patient suffering. Technology has the ability to facilitate or hinder relationships between clinicians and patients, states Dr. Rushika Fernandapulle, co-founder and CEO of Iora Health; technology as a tool should be used to improve patient care and delivery without creating boundaries that shield medical practitioners from the realities of patient suffering and medical needs.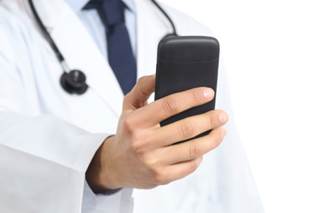 "We may very well stand at one of those decisive turning points in history that separate whole eras from each other. For contemporaries entangled, as we are, in the inexorable demands of daily life, the dividing lines between eras may be hardly visible when crossed; only after people stumble over them do the lines grow into wall which irretrievably shut off the past.".
READ FULL ARTICLE
From Forbes